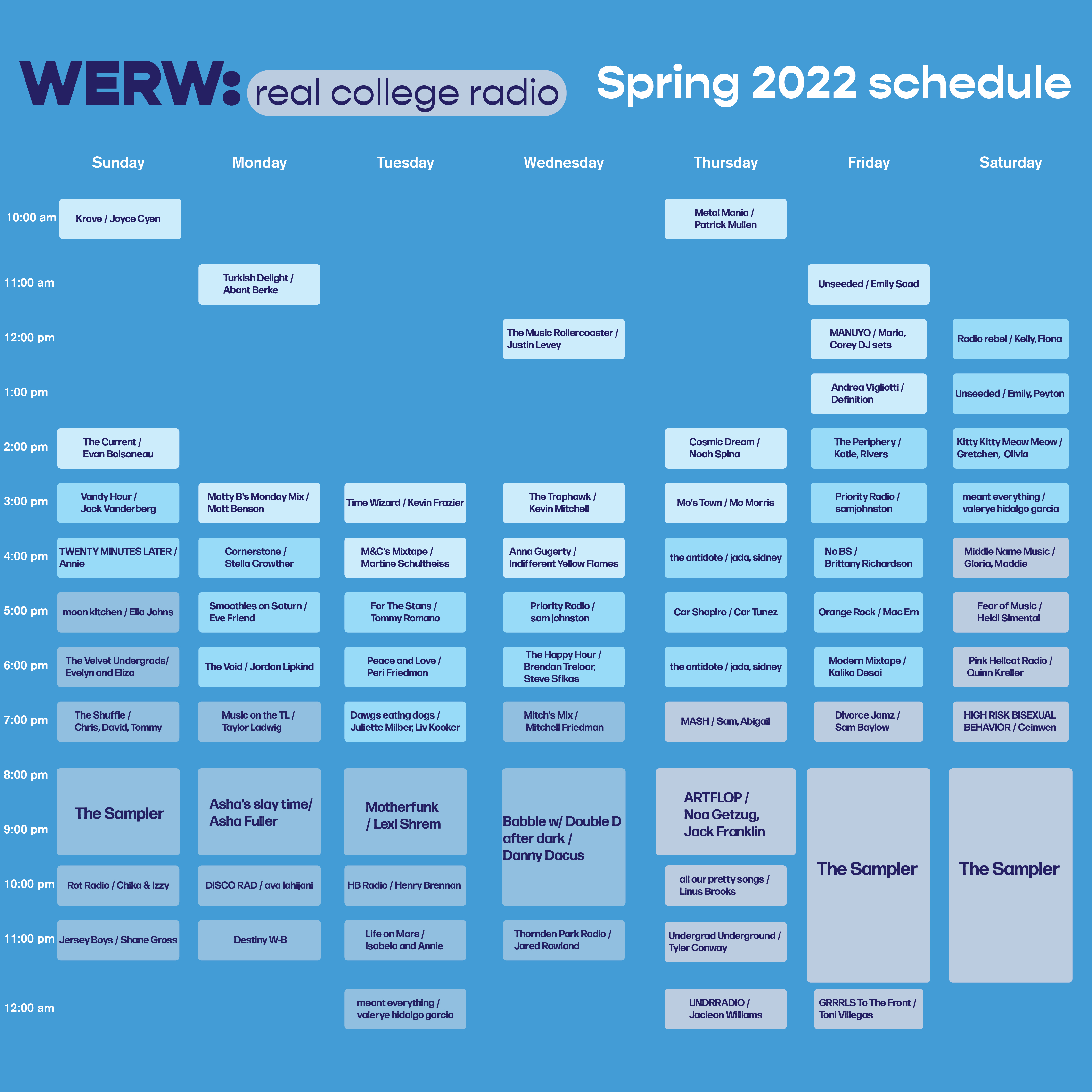 JOIN THE WERW NATION

Each semester, WERW, the student-run free-format college radio station at Syracuse University, processes 100+ applications for a select number of radio shows. WERW runs 24 hours a day, 7 days a week, with college DJs having hour-long to two hour-long shows between 8 a.m. - 2 a.m. each day.
If selected, DJs commit to their show times once a week each week. Radio shows on WERW are a semester-long commitment. Should DJs select to return, they must fill out another application for the following semester. No experience is necessary; we will train you and ensure that you are able to produce your own show before you can start. Attending training is a mandatory requirement.
Each show on WERW can have a maximum of three co-hosts. Each co-host must fill out a separate DJ application in order for all co-hosts to be considered for one show.
From time to time, WERW will have openings on staff. If you are interested in joining WERW's staff, having at least one semester as a station DJ is a requirement in order to be considered. If you are interested, please indicate this on the appropriate application that you fill out.
WERW accepts two types of DJ applications: the Returning DJ Application and the New DJ Application. If you have not had a radio show on WERW before, please click on the link below to fill out the new DJ application. If you have had a radio show on WERW before, please click on the link under returning DJ application.
For the Spring 2022 semester, we will accept new and returning DJ responses until FEBRUARY 19th at midnight. After this time, applications will be reviewed on a space-available basis.
If you have any questions, please email
werw.programming@gmail.com
---